'Abbey' Draffan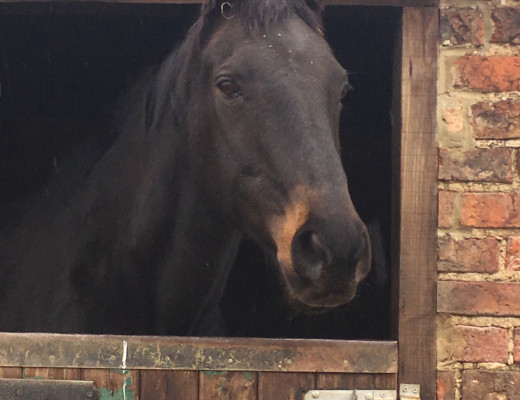 Our Horse of the Month for August is the gorgeous Abbey! Abbey was diagnosed with PPID 6 years ago, but her owner now thinks that she was showing signs of Equine Cushing's disease for some time before this that they had assumed were due to Abbey's age.
When Abbey's owner Jeanette bought her as a 15 year old she had a thick coat over the winter but shed it in the spring. Jeanette noticed though that Abbey's moult was getting later and later each year, and the year Abbey was diagnosed she didn't shed her coat at all until the summer. The other main sign that Jeanette picked up on was that Abbey was drinking excessively, emptying two large buckets of water overnight, and then of course having to empty her bladder so her bed was soaked! It was this sign that prompted Jeanette to discuss Abbey's signs with her vet and although the vet wasn't sure that Abbey had Equine Cushing's Disease they decided to test her anyway.
A blood test called a basal ACTH test was carried out and the ACTH result was extremely high which demonstrated that Abbey did have Equine Cushing's disease. Medical treatment was prescribed by Abbey's vet, and Jeanette has also worked hard with Abbey's diet to keep her in the best body condition. Since her diagnosis Jeanette and Abbey's vet have worked together to manage the Equine Cushing's disease: they have needed to gradually increase her dose of medication over time in order to manage the signs of disease, and she is now fed hay rather than haylage. She finally retired from ridden work two years ago, but loses her thick winter coat in the spring and is very happy and healthy.
Thank you so much for sharing Abbey's story with us – we're so pleased that she is doing so well!