'Bishop Dale Tinker'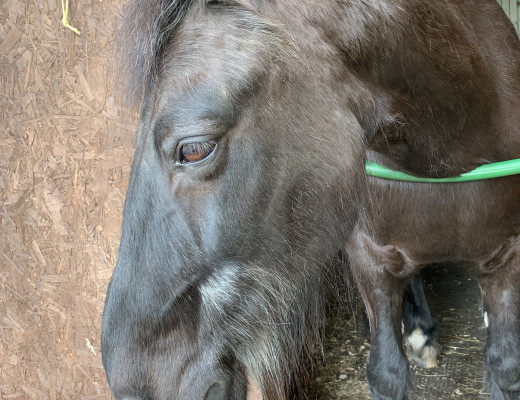 This handsome pony is our latest Horse of the Month! His name is Bishop Dale Tinker, and his owner Yvonne told us that she became concerned about him when "My normally active pony began to be lethargic and depressed, and his weight became a problem too. My farrier noticed he was showing low-lying laminitis although he wasn't lame."
After discussing these signs with his vet, a blood test was carried out. This showed an elevated ACTH level of 128 pg/ml which confirmed that Bishop Dale Tinker had Equine Cushing's disease. He was prescribed medication to manage the disease, and Yvonne put him on restricted grazing, soaked his hay for 12 hours and exercised him daily in order to reduce his weight and laminitis risk. After following this regime for a month another blood test was taken which showed Bishop's ACTH level had fallen to 24 pg/ml, which would be considered a normal level at the time of year the blood test was taken.
More importantly, Yvonne reports "he has all his energy back and has lost a great deal of weight. I've got my happy cheeky fell pony back!"
We are so pleased to hear your story Yvonne – thanks for sending it in!