'Brian Boru' Bradley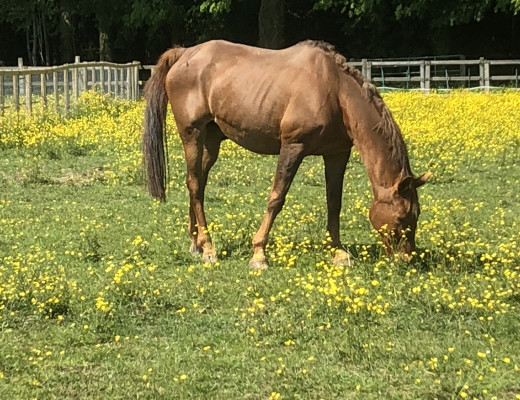 Our first Horse of the Month for 2020 is the handsome Brian Boru!
Brian is 29 years old. When his owner Felicity noticed that he was becoming more lethargic and that his coat was thicker than usual, she called her vet. Brian's vet diagnosed him with Equine Cushing's disease (PPID) and prescribed medication to control the clinical signs associated with this disease. We are delighted to hear that Brian is doing really well on his medication, and Felicity reports that Brian now looks so good for his age that everyone is surprised when she tells them how old he is! Thank you so much for sending in this gorgeous photo Felicity – very best wishes to you and Brian!