'Frithsden Halloween' Lowe
Horse of the Month August 2022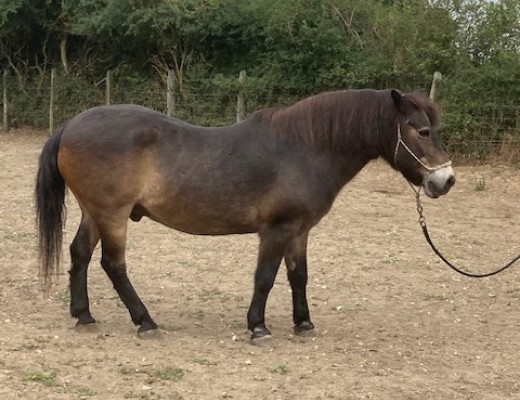 We're delighted to introduce our Horse of the Month for August is Frithsden Halloween! Frithsden is a 30 year old Exmoor pony belonging to Richard, and has been being treated for Equine Cushing's disease for several years now. He is regularly examined by his vet and a recent blood test showed that he needed a medication dose increase to keep his Cushing's under control. Now that his daily dose of medication has been increased, he is looking really good – Richard is particularly pleased that Frithsden is now shedding appropriately and his coat is looking fantastic!
Equine Cushing's disease can present with different signs in different horses, and so each owner will see a different improvement when their horse or pony starts treatment. Some clinical signs respond very quickly, and some – such as coat changes like Frithsden – can take weeks or even months. It's a good idea to take regular photos of your Cushing's horse before and during treatment so that you can track any changes in their coat, muscle and fat cover. You can upload these photos into your Care About Cushing's diary so that they are safely stored and date stamped for you.
Thanks so much for sharing Frithsden Halloween's story and photos with us Richard – we're so pleased he's doing so well!