'JC' Clow
Horse of the Month October 2021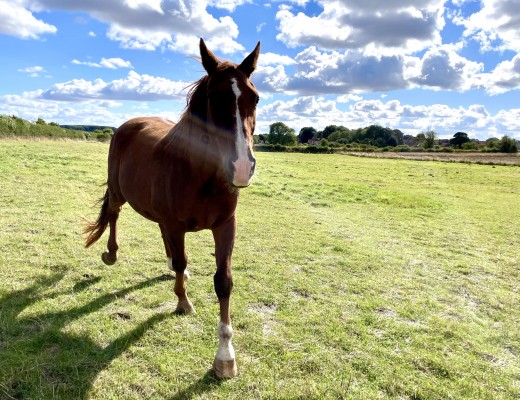 We're delighted to introduce you to a special Horse of the Month for October – this is JC, brother to August's Horse of the Month, Royal! Although it seems unlucky to have two horses with Equine Cushing's, studies show that 1 in 5 horses over 15 will have this condition so it's not unexpected for owners of two older horses to have them both diagnosed with Cushing's.
JC started to 'paddle' with his front legs and developed signs of laminitis in his hind feet which included getting difficult with the farrier when they tried to lift his hindfeet. Laminitis is one of the most serious clinical signs associated with Equine Cushing's disease, and identifying and controlling this disease is key in reducing the risk factors for laminitis.
JC's vet took a blood sample which showed he was positive for Equine Cushing's disease, and so he has now started on a daily tablet to treat this condition. His owner Lynn is hoping it will be as effective for him as it was for his sister. Thank you for sharing JC's story with us Lynn – we all hope he's feeling more comfortable soon, and that he and Royal are both enjoying playing together in the Autumn sunshine at the moment!